Live4ever [ liv-fer-ev-er ] Media LLC was founded in 2009 by 3x Emmy Award winning special effects cameraman and music photographer Paul Bachmann.
As music tastemakers, digital creators and SXSW event producers, Live4ever has been showcasing some of the world's most original artists ever since.
Live4ever's website content is overseen by our editor, David Smith. Please reach out to David for artist submissions, inquiries and assignment opportunities.
"I love Live4ever – It's a great site and always bang on the button!"

Alan McGee, Creation Records Founder, Producer
Contacts:
Editor: email davesmith(@)live4ever.uk.com
Publisher: email paul.bachmann(@)live4ever.uk.com
You can also get our attention via our Twitter or Instagram handle @live4evermedia
Masthead:
Senior Writer:
Writers:
Video Producer, Editor:
DP, Cinematographer:
Photographers:
Lead: Gary Mather
Support Us:
Please consider supporting our dedicated team and help keep our publication free and independently operated. Donate as little as $1, cheers!
Site Network:
Live4ever.uk.com: Follow us on Twitter, Facebook, and Instagram. Check out our New Music Guide playlist on Spotify and visit our YouTube channel for our latest interviews and music documentaries.
Oasisnewsroom.com: Follow us on Twitter and discuss music and much more over on the 36k plus member strong L4E Forum
Rockographer.com:  Follow us on Instagram
The above network is independently owned and operated by Live4ever Media LLC © 2009-2022. Registered in DE, United States with offices in New York City and Leeds, England.
Partners:
(Past and Present) MOG, ReverbNation, The Guardian, Pretty Green, SXSW, Ei8htballUK, and First Touch.
Download our Media Kit for more details.
Merch: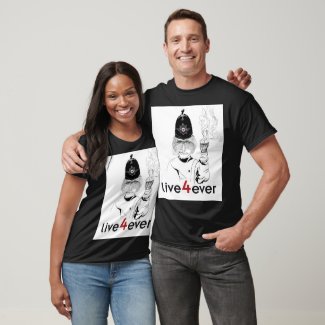 Back in Black Live4ever T-Shirt
Check out our full line of merch here!